no more fashion disaster 😉
SORRYIAMNOTSORRY
1. Foot faux pas:
Athletic shoes and jeans: Not okay, ever. Ballet flats or boots are practical alternatives.
Socks and sandals: Ditto. Nope, not even for you Grandpa.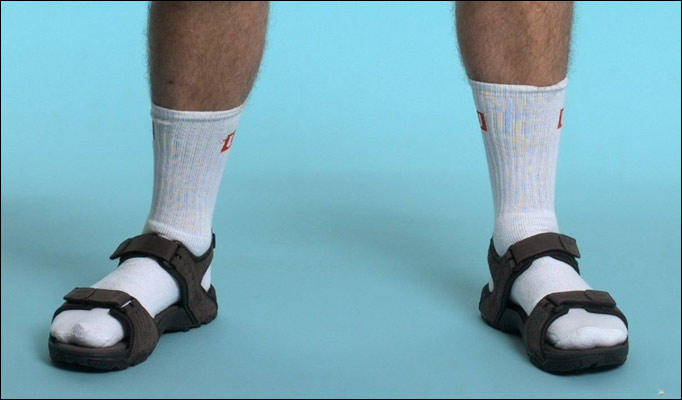 Statement Socks: I don't care that Carly Rae Jepson wore socks with stilettos on her album cover; she's now down to 14 minutes.  Proof that no good comes from electing Ugly Betty as your fashion icon.
Commuting Casual (i.e. suits with sneakers): Trying to commute in heels is not high on any woman's To-Do List, but wearing sneakers with a Versace suit runs the risk of having people peg you as the crazy lady on the bus. I recommend Dr. Scholl's roll-up flats for a less appalling alternative.
Crocs: Just because Crocs are comfortable does not make them socially acceptable. There is plenty of comfortable footwear out there that doesn't look like it was custom-designed for an obese nurse who moonlights as…
View original post 664 more words